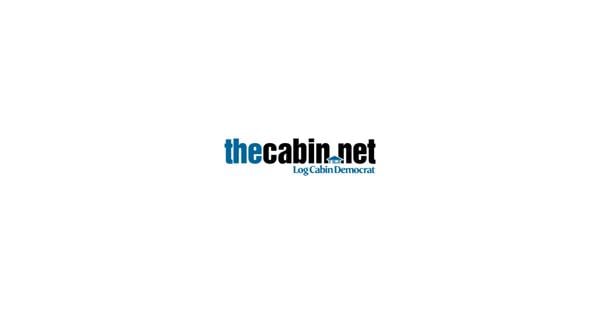 Yesterday 30/04/22 | News | lacabine.net
Former Hendrix Lawson star Pilgrim, who is a Dallas-area-based motivational speaker, told Log Cabin sportswriter David McCollum that the son of a former Conway High School teammate received honors from the Dallas Morning News basketball. King McClure, son of Leroy McClure, was selected as Newcomer of the Year to the newspaper's All-Area Basketball Team. McClure, a 6-foot-3 Triple A Academy freshman guard, averaged 22.9 points, 5.4 rebounds and 2.5 assists. The team had only freshmen and sophomores and went 25-8. King McClure is a grandson of Mrs. Leroy McClure Sr. of Conway.
Toad Suck Daze committee members Marc Shock, James and Peggy Paxton, along with Jerry and Angela Rye, refreshed the festival logo paint at Toad Suck Square at Oak and Front streets. The original logo was painted 31 years ago by Tim Morris.
Laura Zurborg, wife-elect of David Grimes, both of Conway, was entertained during a diverse shower at Karen Strack's Conway home. Co-hostesses were Pam Palmer, Shirley Merritt, Linda Rogers, Diane Smith, Dinah Reed, Nelle Henderson and Ann Chronister from Conway, and Lynn Patterson from Lavaca (Sebastian County). The serving table was decorated with pink and white dogwoods, azaleas and spirea.
The Twentieth Century Club celebrated its 50th anniversary with a luncheon at Conway Country Club. Organized on April 12, 1947, 16 local women attended a meeting at the home of the late Mrs. Roland (Orine) Bradley. Seven of these women are still active in the club, including Mrs. GW (Mary Alice) Atkisson, Mrs. Ed (Eula) Dunaway, Mrs. WO (Margaret) Dunaway, Mrs. Maynard (Katy) Hogan, Mrs. Joe (Sara) McGee, Mrs. Richard (Edna Earle) Pence and Mrs. Ray (Bernadine) Price.
Simms McClintock was re-elected president of the Faulkner County Historical Society at his dinner meeting at the Holiday Inn. About 65 members and guests were present. Paul P. Faris was appointed vice-president and Mrs. Mabel C. Sherin was elected for a second term as secretary-treasurer.
Herbie Lawrence, senior at Conway High School, chaired the 20th annual convention of the Student Librarians Association at the State College of Arkansas. Over 1,000 high school students and club sponsors attended. Ms. Faith Yingling Knoop, author of several children's books, was the guest speaker. Sandra Brown of Conway was named organizational secretary and Vernua Noble of St. Joseph's High School was named treasurer. Outgoing officers included Conway High School students Bernita Fuller, corresponding secretary, and Linda O'Dell, parliamentarian.
A non-driving 1967 Ford Mustang was pushed away from 831 Faulkner St. A witness said another car occupied by four or five teenagers was used to push the car away.