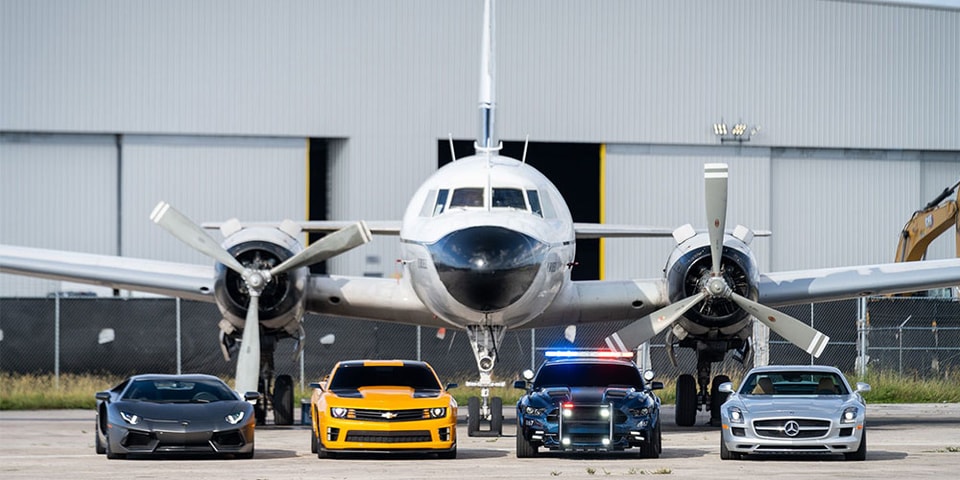 Transformers Movie Cars for Sale for $ 2 Million
Last month, Hollywood director Michael Bay teamed up with Miami-based vintage supercar dealer Curated and former entertainment news anchor Alex Aievoli to showcase four automobiles from the popular franchise of Transformers.
Headlining the lineup is the famous 2010 Chevrolet Camaro "Bumblebee" from Transformers 3: Dark Side of the Moon, with a front fairing, spoiler, hood and other unique details for filming purposes. The hero's car is followed by the 2010 Mercedes-Benz SLS AMG from the same film, driven by Victoria's Secret model Rosie Huntington.
Next in line is the heavily customized 2016 Ford Mustang "Barricade" featured in Transformers 5: The Last Knight. The Deep Impact Blue GT police car with an ebony interior is fitted with working lights, massive aerodynamics and ram bars.
To close the collection, the 2014 Lamborghini Aventador finished in Grigio Titans, built exclusively by the Italian supercar manufacturer for Transformers 4: Age of Extinction.
Check the Curated website for details on the entire collection, which comes with the original. Transformers film footage and documentation, offered at US $ 2 million.
In other news, Tesla vehicles are being investigated over claims that owners can play video games while driving.