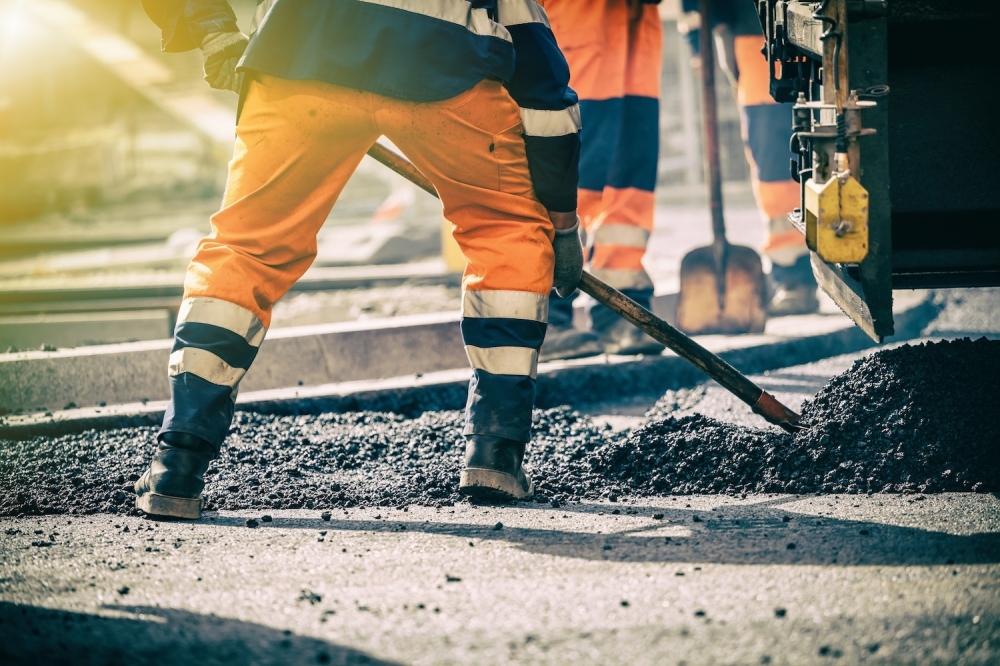 Traffic moves to the north side on Germann Road in the Gilbert Project area
Construction continues on Germann Road in Gilbert. (Courtesy of Adobe Stock)
As of October 17, traffic on Germann Road in Gilbert will be moved to the north side of the road on newly placed and temporary asphalt at the intersection of Lindsay Road and west on Germann Road.
In addition, traffic on Lindsay Road will be moved to the outer lanes so that teams can work in the middle of Lindsay Road on median cobblestones.
Left turns will be permitted at the intersection but will be limited to intersection approaches to accommodate work activity and for safety.
The work is all part of a $ 27.43 million Germann Road improvement project, which includes Germann Road from Mustang Drive half a mile west of Lindsay Road to Val Vista Drive, as well as Lindsay Road, from south of Germann Road to the south of the loop. 202-Santa Highway.
The improvements include widening these sections of Germann Road and Lindsay Road to three lanes in each direction with a center turn lane / center island.
The project also includes a curb, a gutter, a bicycle path, a sidewalk, street lighting, improved traffic lights and the relocation or installation of public services.
Lindsay and Germann Roads remain open to travel, as traffic is away from work activities.
Paving crews worked the week of October 11 to pave the north side of Germann Road from Riata to Lindsay and also placed temporary asphalt to facilitate movement during the next phase of construction.
Paving crews also worked on paving the east side of Lindsay Road from Germann Road to the Arizona storage facility.
Access to shops and residences is maintained during this work. To accommodate the upcoming construction, businesses on the west side of Lindsay Road, north of Germann, will have special signage towards a "front road" directing travelers south to the businesses.
Crews are scheduled for the week of October 18 to remove asphalt from the south side of Germann Road, from Lindsay to Riata, and the west side of Lindsay Road, north of Germann Road, to begin work in these areas.
Also scheduled for next week, electrical crews will continue to work on the interconnection and remaining components of the traffic lights.
Work is also continuing on various components of the Roosevelt Water Conservation District system as part of the project.
Motorists are urged to obey posted speed limits and construction crews for safety reasons.
The project, which began in October 2020 and is scheduled to end in January, is funded by the City of Gilbert, the Association of Maricopa Governments and contributions from developers.