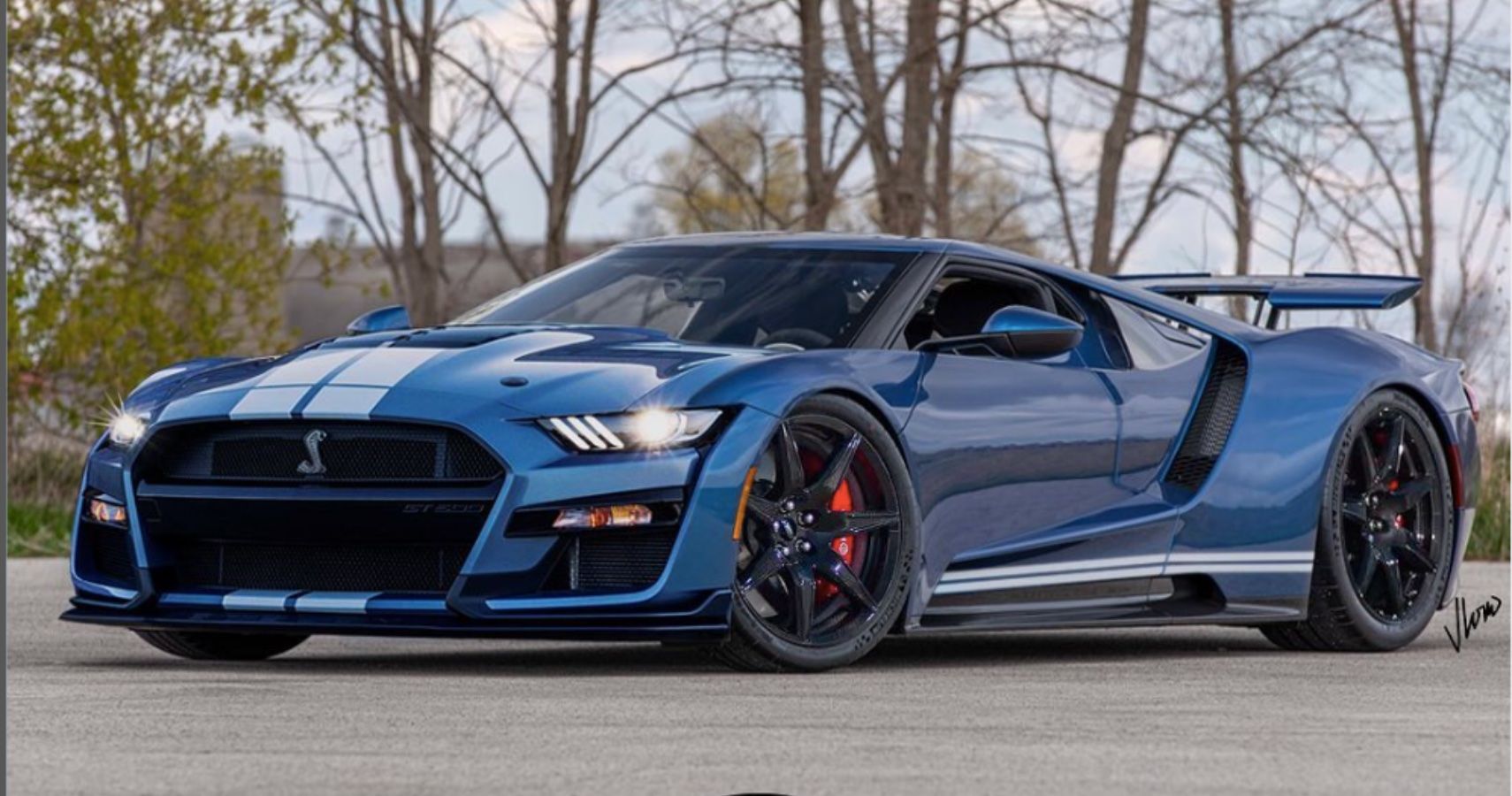 This Ford GT 500 is a concept supercar we wish we had done
Although the Ford The GT 500 Shelby is big on power and big on personality, we can't help but wonder what motoring legend Carroll Shelby would do if he were around to get his hands on the latest generation of the Ford GT.
Known as the man who helped design the car that beat Enzo and his Ferraris, Carroll Shelby's longstanding relationship with Ford eventually waned after Shelby retired from racing in 1970, and his company virtually faded away.
After settling as a standalone car modifier, the Shelby name was diluted in the '80s after a series of obscure automotive collaborations left Shelby fans itching for another halo car than the Shelby Mustang of the 2000s could not scratch.
However, one can't help but wonder why the Ford GT didn't get the Carroll Shelby treatment. After all, Ford paid tribute to driver Holman Moody, best known for helping Ford achieve his infamous 1-2-3 at Le Mans 1966.
Fortunately for us, digital artist, Jlord8 — or just Jim on their Instagram pagescratches our itch as he reinvents Ford's halo car into a Ford GT 500.
RELATED: A Glimpse of the Future with This Electric Ford GT
A true supercar successor to the Shelby GT500 name
Essentially an amalgamation of the Ford GT and Mustang Shelby GT500, Jlord8 manages to blend two cars that visually couldn't be more different.
Taking the Mustang's bulky front end and flattening its once-round face into a sleek, boxy pout, the muscle car's front end begins to transition smoothly into the European-inspired GT.
Retaining the iconic Shelby Cobra badging, the Ford GT 500 wouldn't be complete without the quintessential blue paint scheme, complete with the iconic dual racing stripes in white.
RELATED: A Digital Renderer Casts Its Artistic Charm On The Alfa Romeo GTV-6
The Ford GT40 is the car that inspired it all
Although Jim admitted that he "got a little crazy with tonight's entry," the response from the comment crowd couldn't be happier with the mashup.
Not to mention that its space is widely known as "Imagination Land", we'd expect nothing less than crazy from Jlord8.
One commenter even went so far as to say "finally, a new Ford that deserves the Mustang name," while another sarcastically joked that Ford executives should take notes from this man in Imagination Land.
Because no matter what you think of the Mustang or the Ford GT, we can all agree that a modern Shelby GT40 is something the world would really love to experience before Shelby passes away in 2012.