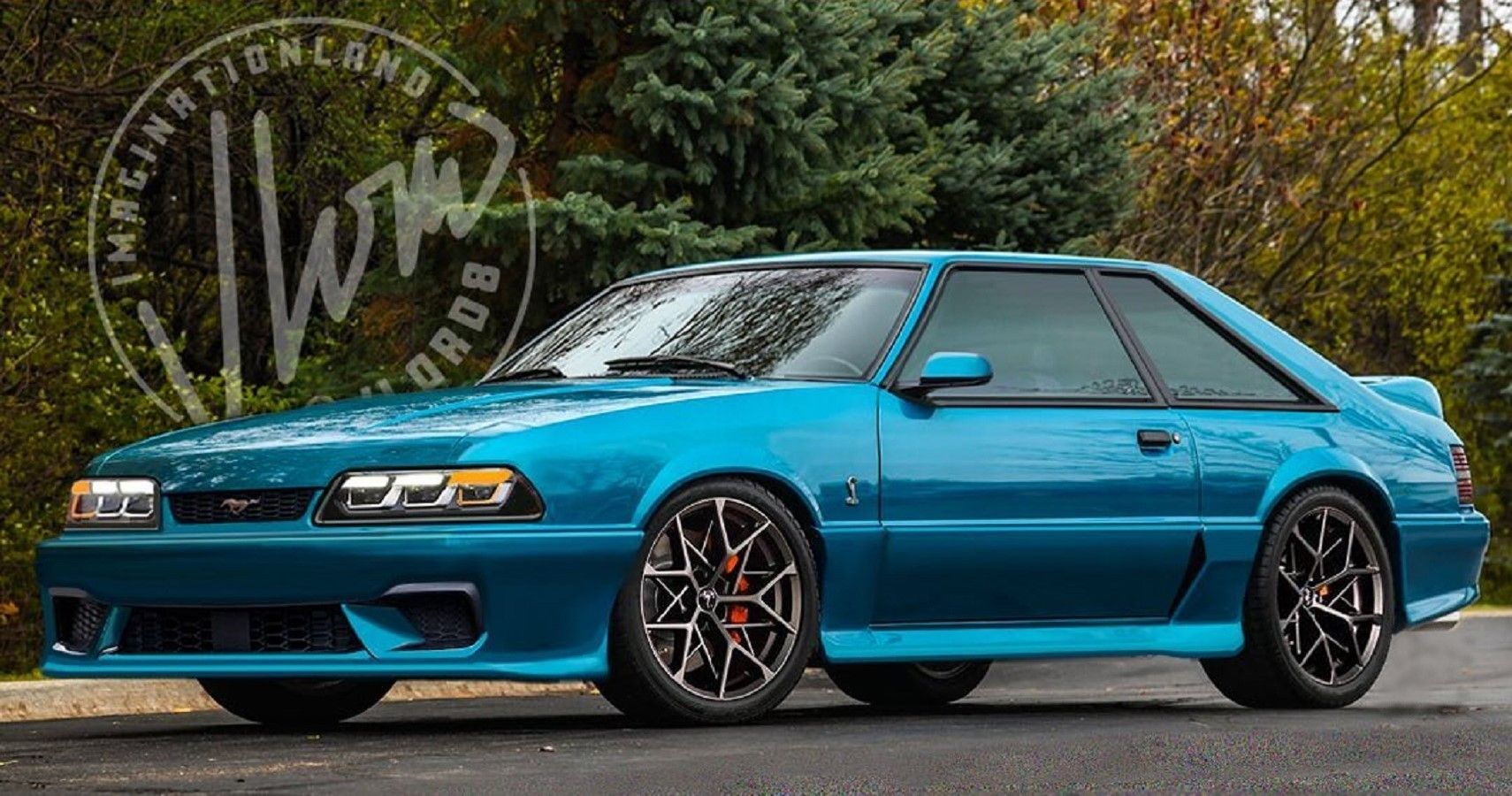 This artist is embarking on the redesign of the Fox Body Ford Mustang
Jlord8 combines the best qualities of the original Fox Body Mustang and adds a modern twist to the classic muscle car.
There is a lot of hype surrounding the Ford-Mustang these days and rightly so. That's probably the last time we'll be able to buy a new V8 before EV powertrains take over.
One of the neat things about the iconic pony car is that each of its generations has its own fanbase and some like the Fox Body are just as tough as the others. It has its own unique look and style, which sets it apart from both its older and newer siblings.
This digital art is courtesy of Instagram renderer JLord8 wonders if the much-loved and idiosyncratic Fox Body could be improved with a facelift like the new S650 Ford Mustang.
RELATED: See the Latest Ford Mustang as a Sedan in This Shocking Rendering Design
Custom Ford Mustang Fox-Body gets modified for 2022
Ford's 3rd Generation Fox Body Mustang is part of the lineup that follows the classic-looking second generation and features these iconic headlights.
This is a car that can trace its history from the late 1970s to 1993 and is still widely collected. It is also frequently modified for drag racing, among other things.
Here the renderer chooses a facelifted third-gen car, in SVT Cobra form which sports the Teal color and here it's only available from the front quarter view, so we can't see the rear.
Up front, the biggest and most noticeable change is to the headlights with a custom 7th Gen Mustang LED design. The lower grille and air intake also draw inspiration from Ford's latest and greatest.
The wheels are also a nod to the 6th Gen Ford Mustang Mach 1 and look great in those wheel arches, alongside the elongated side sill and small air intakes in front of the rear wheels.
RELATED: This Rendered Lamborghini Urus Baja Racer Is Ready For Off-Road Action
A Fox Body Mustang With Modern Modifications Seems To Be Dividing
The render's Instagram page features a mix of reactions, mostly favorable. Its headlights are modern and inspired by the new car but are perhaps a bit jarring. One commenter wrote "Like the wheels but not so much on the headlights".
Without the headlights and wheels, it's mostly a slightly pinched and tucked-in 3rd gen Ford Mustang. However, that's not necessarily a bad thing. As modern pony cars and muscle cars get bigger, heavier and more electrically charged, this type of car can only grow in value and appeal.
We'd take this Fox Body remake with a modern 5.0-liter Coyote V8. More than enough power for the relatively lightweight icon and all the sounds, smells and vibrations you might need amid the sea of ​​approaching EVs.