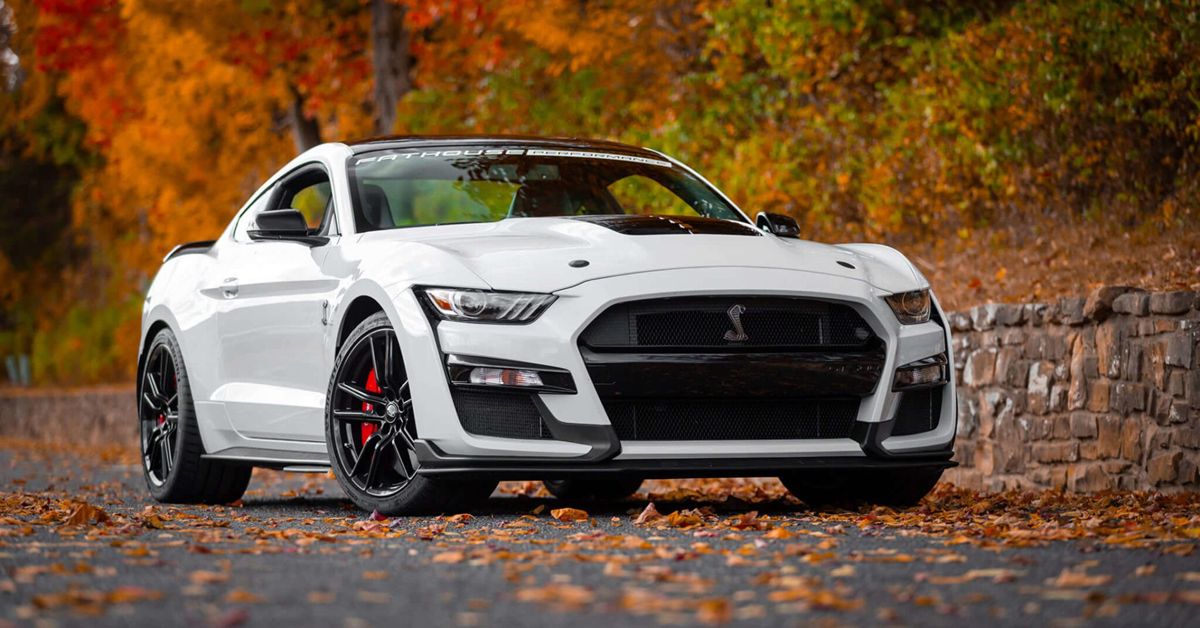 These cool RWD sports cars will last you a lifetime
We live in a world where front wheel drive sports cars rule because they're fuel-savvy, efficient, and definitely make economical purchases. But the charm of the rear-wheel drive like in RWD sports cars makes it the perfect ride for anyone who enjoys driving. It accelerates better and handles much cooler than even the best front-wheel drive cars.
Only, these are not the kind of cars that can be found everywhere, because you have to look for them in the dozens of luxury and sports cars. And most of them don't come cheap. But remember that with an RWD, it is better to enjoy driving because these cars require active participation from the driver.
So, here are 10 of the coolest RWD sports cars that will last you a long time and get you the most thrill considering they are highly rated for reliability and overall scores. Be careful, some are cheap and others can cost you a pretty penny.
ten

BMW Z4: Luxury RWD Sports Car
All Z4s are rear-wheel drive and have a range of engines to offer the perfect balance between power and comfort. The sDrive30i uses a turbocharged 2.0-liter four-cylinder developing 255 horsepower while the sleeker version of the M40i gets a twin-turbocharged inline-six making 382 ponies.
The M40i is cool and sprints from 0 to 60 in just 3.8 seconds. It's faster than its big rival, the 350-horsepower Porsche Boxster S, but Porsche wins in the handling area. But these RWD sports cars are ideal for everyday drivers and cruise cars.
9

Mazda MX-5: Economy RWD Sports Cars
The lightweight, rear-wheel-drive MX-5 doesn't cost a lot of money and is good for cheap thrills, as Sia would say. It gives you the best of a sports car. It seats two, carries an efficient four-cylinder mill mated to a skillful manual transmission, and offers precise handling for unlimited fun.
You get a manually foldable soft top, but an electrically foldable Targa hardtop can be purchased for a small additional charge. The 2.0-liter inline-4 pumps out 181 horsepower to give the MX-5 a 0-60 MPH time of 5.7 seconds, making it great RWD sports cars.
Related: 15 Most Exciting RWD Sports Cars You Can Buy For Less
8

Chevrolet Corvette C8: The Sportiest RWD Sports Cars
The mid-engined, rear-wheel-drive Corvette C8 is completely redesigned and is available as a coupe and convertible. Under the hood is a 6.2-liter V8 producing 490 horsepower, however, with the dual-mode performance exhaust from the Z51 package, the output soars to 495 horsepower.
The transmission functions of these RWD sports cars are handled by an 8-speed dual-clutch automatic transmission and the C8 Vette cascades from 0 to 60 in just 2.8 seconds. You get supercar performance for the price of a sports car with prices starting at around $ 62,000.
Related: Here's the Truth About the Upcoming Performance Vette: The 2023 Corvette C8 Z06
seven

Ford Shelby Mustang GT500: muscular rear-wheel drive sports cars
Another American sports / muscle car that bravely fought against the European pillars and proved victory. It's not an average Mustang, it's an iconic Shelby GT500 and it's the most powerful production car in Ford history. However, it is also the most expensive.
The real-drive 2022 GT500 features a supercharged 5.2-liter "Predator" V8 that puts out 760 horsepower and 625 lb-ft of torque. A quick-change 7-speed dual-clutch transmission, supplied by Tremec, does its homework for the GT500 and hits 0-60 MPH in a quick 3.4 seconds, making it one of the most powerful RWD sports cars. powerful of all time.
6

Porsche 911: Powerful RWD Sports Car
The 2022 Porsche 911 has an option between rear-wheel drive and all-wheel drive. The 911 is a powerful sports car and delivers flawless performance with its twin-turbo 3.0-liter flat-six grinder that produces between 379 and 473 ponies, depending on the finish you choose.
In any configuration, all 911s offer an incredible driving experience and demonstrate insane acceleration with a 0-60 time of 2.7-3.7 seconds. It is a RWD sports car to take on the track and is also suitable for everyday use.
Related: 10 Rear-Wheel Drive Cars That Exceled In Rally
5

Jaguar F-Type: Swaggy RWD Sports Car
The Jaguar F-Type is one of the best RWD sports cars. With an all-V8 engine for the 2022 lineup, the F-Type not only looks interesting, but it's also one of the loudest cars in the world.
The 2022 F-Type P450's 5.0-liter supercharged V8 produces 444 horsepower and 428 lb-ft of torque. Starting at around $ 71,000, it offers a lot of fresh and distinctive visual charm. With a tough and powerful powertrain, these new Jag are likely to last you a lifetime.
4

Lexus LC: premium RWD sports cars
The RWD Lexus LC is sleek and chic, with two engine options just as likely to thrill you. The 5.0-liter V8 or the 3.5-liter hybrid V6 are equally punchy, and the car's 2 + 2-seater setup means you can seat four in a pinch, but remember, the company of two . Plus it's just a crowd.
The interior is packed with comforts and tons of active safety features not normally found in sports cars, RWDs or otherwise. The V8 engine's song is close to a siren, and this RWD sports car's drive is balanced but lively.
3

Nissan 370Z: Japanese RWD Sports Cars
The Nissan 370Z might not be JDM, but given the horsepower, it could just as well be, although what really makes it an ideal RWD sports car is its relative economic value too. . The 332 horsepower V6 is quick to respond and can give you plenty of thrill for budget-conscious buyers.
That said; Nissan needs to modernize the 370Z to bring it to a competitive level. If you just want a RWD sports car for fun, the 370Z will do. Otherwise, it is a bit dated. Then again, if the Supra can do it, so can Z cars.
Related: 10 Craziest Facts About Nissan's Legendary Z Nameplate
2

Fiat 124 Spider: Affordable RWD Sports Cars
The Fiat 124 Spider is an affordable RWD sports car, and although it uses the basics of the MX-5, Fiat has added a delicious touch to its car. The interior looks a bit like the MX-5 only, but the exterior makes it look like a whole different car.
It's more rounded, retro, and looks cheesy enough that you really want one. The single-option manual soft top works well for the Spider, and the turbocharged-only 1.4-liter four-cylinder makes around 130 horsepower and is sufficient due to the lightweight hull.
Related: These Are The Cheapest RWD Sports Cars You Can Buy New In 2021
1

Toyota Supra: RWD sports cars reinvented
The Supra has taken a break, a break to regroup and comes with shared bases with the BMW Z4 convertible. However, the Supra is not a convertible, to feel the wind in the air you have to go to BMW dealers. The Supra's two turbocharged engines, a standard 2.0-liter four-cylinder developing 255 horsepower and an optional 3.0-liter straight-six developing 382 horsepower are dynamic.
Power is sent to the rear wheels via a punchy eight-speed automatic transmission and the 4.7-second 0-60 MPH run will keep a silly smile on your face. One of the coolest RWD sports cars today.
Sources: CarandDriver, Jalopnik
These are the best six cylinder cars on the market
Halfway between the power of a V8 and the efficiency of a four-cylinder, these six cylinders are almost flawless.
Read more
About the Author