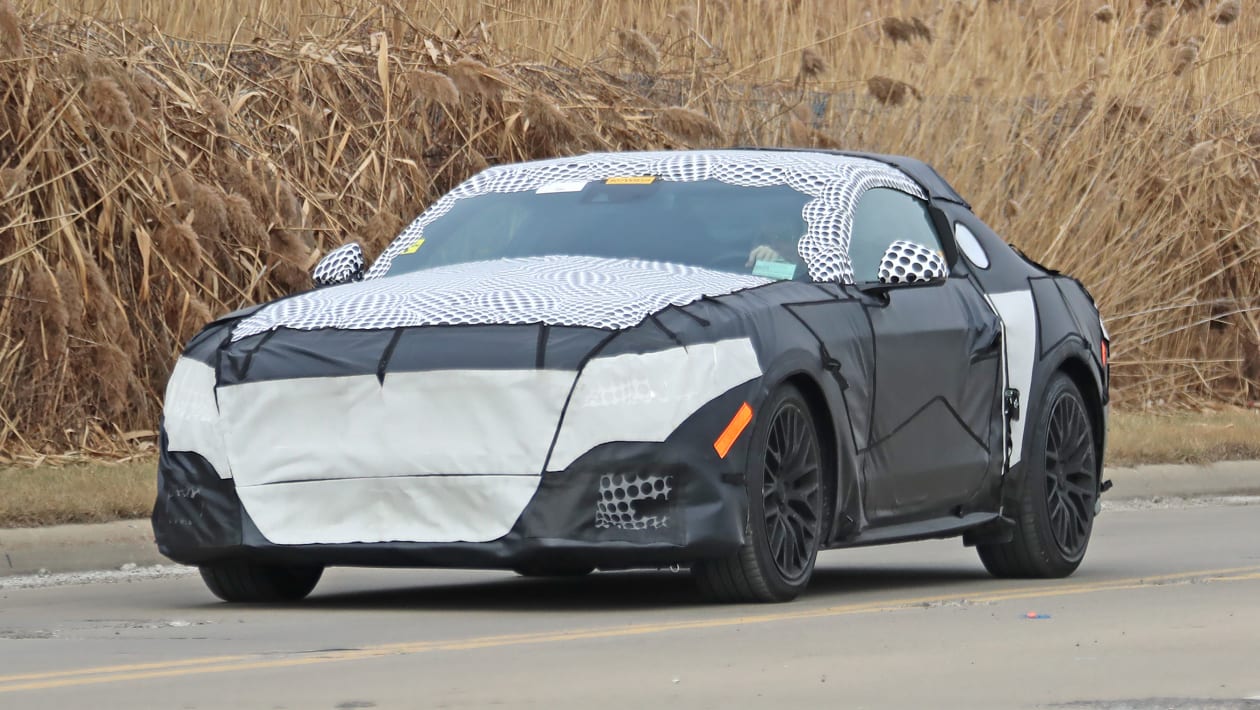 The next 2024 Ford Mustang GT spotted during winter testing
The upcoming 2024 Ford Mustang has been spied during winter testing, giving us an idea of ​​what the next-gen car will look like.
This prototype is draped in heavy camouflage and sports faux padding above its rear window, but we can discern that the next Mustang will retain its traditional shape, with the prototype clearly retaining a long hood and short overhang. back.
As for the styling of the car, this test model suggests the 2024 Mustang will receive more of a heavy facelift than a major overhaul, and that will extend to its powertrain.
Although details on the engine that will power the 2024 Mustang have not been confirmed, it is highly likely that the car will retain its V8 engine. The current Mustang GT comes with a 5.0-liter V8 that produces 444 hp, linked to either a six-speed manual or 10-speed automatic, but for the new car the power could match the 454 hp of the current Mustang Mach 1. It's unclear at this point if the 2024 Mustang will be available with a manual transmission.
Inside, very little is visible as the car is covered in heavy camouflage, but the steering wheel is visible and bears the brand's Bullitt logo, although the fact that some exterior and interior parts look very similar to the elements of the outgoing car could mean that these recycled components are used for testing purposes only.
The S650-generation Ford Mustang is set to launch in 2024, a model year later than originally planned. It's unclear whether Ford will continue to sell the 2024 Mustang in the European market.
Looking to buy a current generation Ford Mustang? Check out our in-depth review here…