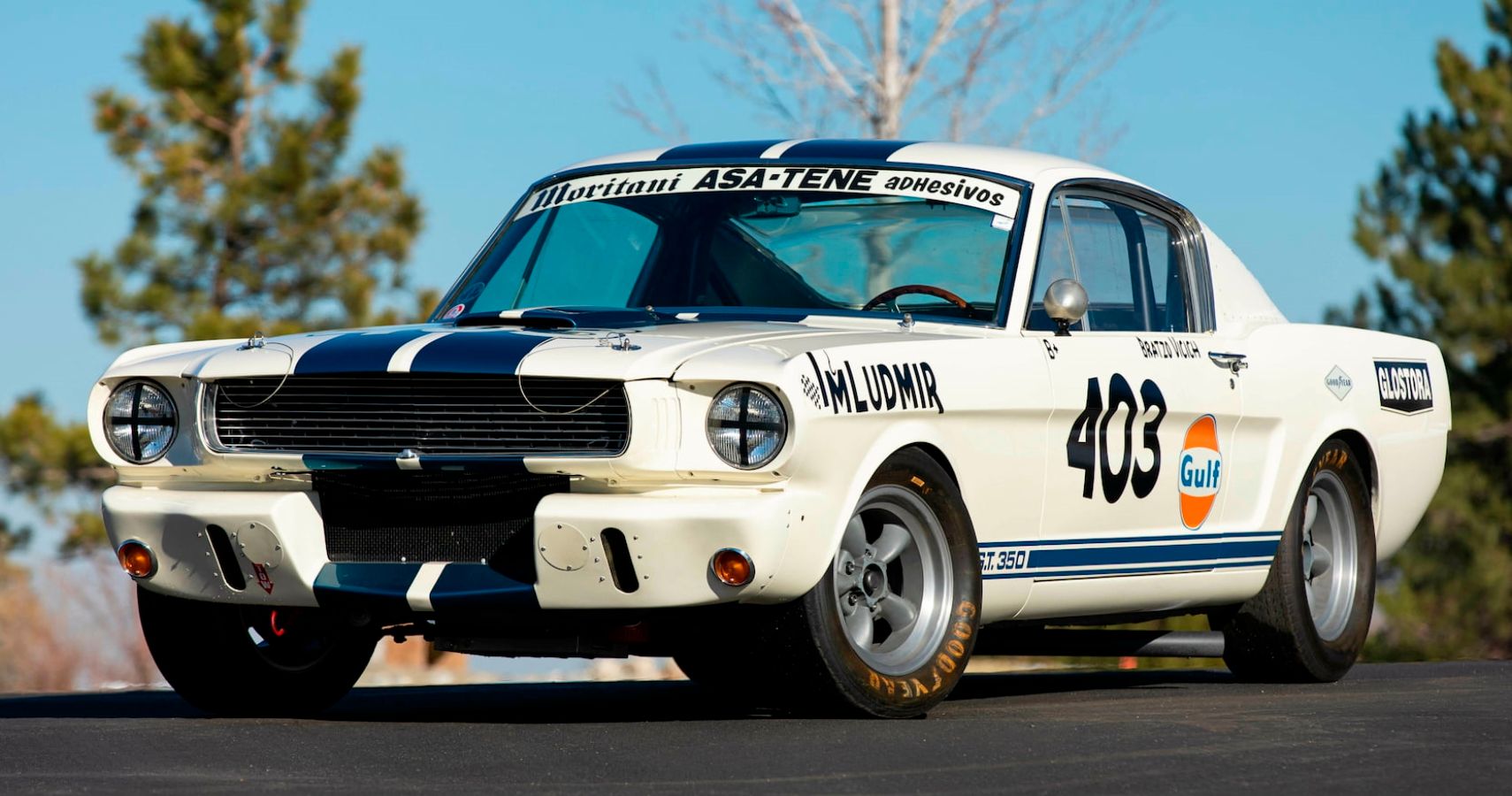 Soak Up Racing History With This Rare 1965 Ford Mustang Shelby GT350R
The classic muscle car raced in the South American and Peruvian championships in 1973 and is fully prepared in its #403 racing livery.
Sometimes, on an auction site, a really special and rather beautiful car can be put up for sale. Especially if we check out what Mecum Auctions is selling at one of their big events across the US. They regularly present us with really special cars.
Currently, up for grabs at their May 2022 Indy Auctionis it beautiful 1965 Ford Mustang Shelby GT350R Fastback. This is a very rare Peruvian championship car and a main attraction at the Indy auction.
A very rare Shelby Fastback
This remarkable car is one of only 5 examples of this type exported to Peru and one of 36 GT350R competition models produced in total. Bratzo Vicich drove the car to the South American and Peruvian championships in 1973, so it has an excellent racing pedigree behind it.
The car is remarkably signed by Bob Bondurant, and it has a document notarized by Vicich confirming the authenticity of the car. It received a massive restoration at Walt Hane's EPS shop in Evergreen, Colorado and competed in classic car events such as the Telluride Festival of Cars and Colors in 2019.
RELATED: 1967 Mustang Saved By Dennis Collins Gets Gas Monkey Restoration
Powerful V8 power under the hood
Under the hood of this awesome Mustang is a 298ci V8 engine with a four-speed manual transmission to handle the power. The car is in a stunning Wimbledon white exterior with blue striping and is in its No. 403 racing livery, with sponsor logos like Gulf on the car.
The Mecum auction listing says this car has done around 27,434 miles, so despite being almost 60 years old, the car is barely broken in.
RELATED: This Mustang GT500 Packs a Punch With a Cool New Widebody Kit
More Amazing Details About This Peruvian Runner
Inside the car are bucket seats and a roll bar, as well as a fire extinguisher in case something goes wrong. Lightweight plastic side and rear windows helped keep weight down for racing action, and the interior is black overall. The car will come with stock mag wheels, and there is full documentation with the Mustang as well. This includes receipts, race log, period photographs and magazine articles.
This is certainly a once-in-a-lifetime opportunity to own one of the rarest Shelby Mustangs in the world.
Source: Mecum Auctions
Here's What The 1978 Ford Mustang II King Cobra Is Worth Today
Read more
About the Author