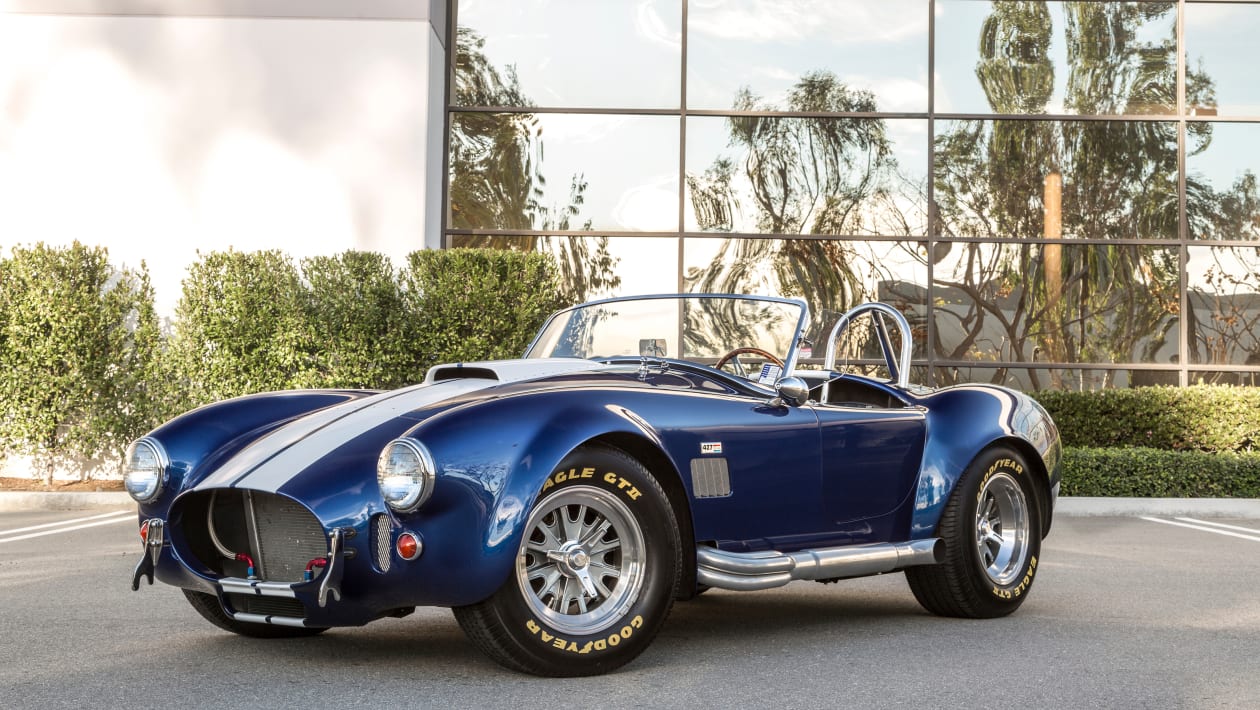 Shelby Cobras right-hand drive on sale in UK
American luxury car retailer and import specialist Clive Sutton has opened orders for what he describes as "the world's only Shelby licensed Cobras" under the right-hand drive British guise.
The London-based dealership offers continuation or replica versions of the iconic American sports car, with the cars ordered now available for delivery in mid-2022. They are recreated by Superformance, the only company authorized by Carroll Shelby to build reproductions.
The latest addition is the MKII 'Slab Side' Cobra, which is an officially approved continuation of the original Shelby Cobra 289 from 1962.
Powered by a ROUSH 5.7-liter fuel-injected V8, expected to produce between 410 and 465 hp depending on specification, the MKII Cobra is intended to deliver an "exceptionally authentic" driving experience through the use of a suspension. original style transverse leaf springs and Tojeiro style round tube frame. Its price is £ 124,950.
For £ 1,000 less than that, Clive Sutton will sell you a less authentic (but better performing) MKIII Cobra. Built under license from Shelby, it features a wide body with wider fenders and wheel arches. It also uses a larger 7.0-liter version of the ROUSH V8, paired with a five-speed Tremec drivetrain, versatile independent suspension, and Wildwood power disc brakes.
The most expensive offering is the more hardcore MKIII-R. It takes the existing MKIII and adds a number of styling enhancements that offer functional aerodynamic improvements. These include a single rear diffuser and a front body contour splitter. Its price is £ 136,950.
Lance Stander, CEO of Superformance, said the company is "delighted to welcome UK retailer Clive Sutton to the Superformance family. The Clive Sutton team has a long history of importing American sports cars to the UK, including Shelby Cobras. We look forward to building right-hand drive Superformance MKIIIs for the UK market and expanding our presence there ".
Right-hand drive Cobras on order now will ship mid-2022. Built using modern construction methods and upgrades, the models are backed by a two-year 30,000 mile warranty.
Clive Sutton now offers the "full spectrum" of Shelby productions, from the continuations of the Shelby Daytona and GT40 from Superformance to new models such as the Shelby GT500 Mustang.
Discover now the latest all-electric AC Cobra model …