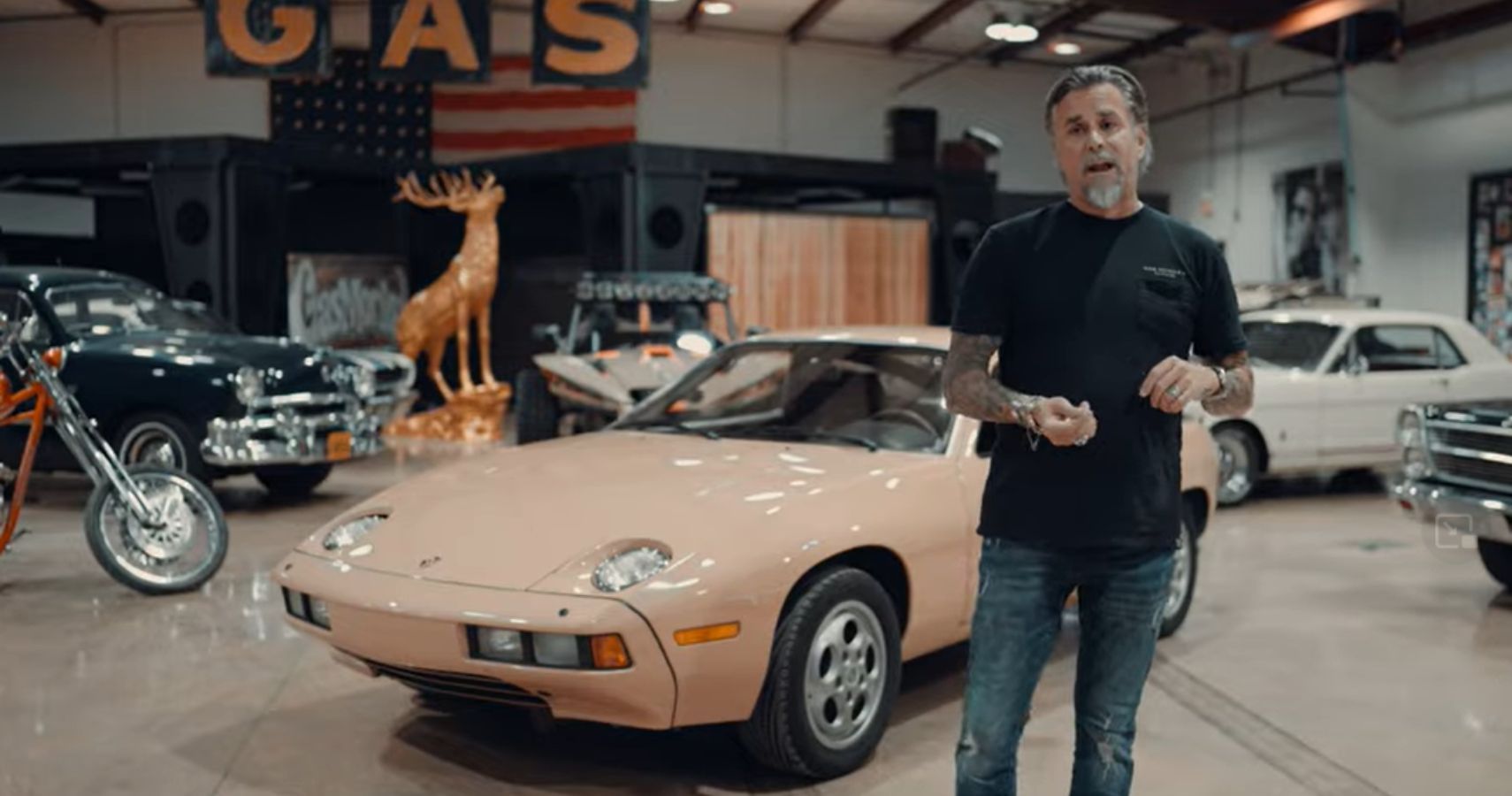 Richard Rawlings plans to sell his entire car collection in a single day
Richard Rawlings sells a fine list of classic cars, trucks and motorcycles on Bring A Trailer. In a YouTube video posted on the Gas Monkey Garage & Richard Rawlings channel, he reviews the vehicles that will go on sale.
The entire collection will be added in one day and the auction will end seven days later. Watch the YouTube video to see what he's selling and details on every unique vehicle that's ready to go to a new home's garage.
The Richard Rawlings collection for sale on Bring A Trailer
The first car is a white 1966 Ford Mustang GT with a 289 and 4-speed transmission. The car has some upgrades like air conditioning and is in a clean condition. The Mustang was a one-owner vehicle before Rawlings took ownership.
The car was purchased with graduation money by the original owner who kept it for the rest of his life. The car is largely original with only minor modifications over the years. Rawlings also has a 1968 Ford Mustang that will be up for sale.
RELATED: This treasure trove of unique cars includes a 1963 Chevrolet Corvette
While Mustangs are classic Fords, he also has a modern Ford for sale. For sale will be a 2022 Ford Bronco that had "every box checked" and is fully loaded. The Bronco has an off-road and appearance kit added and will go on sale as a new custom Bronco that's probably better equipped than most you'll find at a Ford dealership.
Rawlings also owns a 1979 Porsche 928 which is 100% original and in nearly immaculate condition with rare color. The Porsche runs very well and except for two very small dents on the hood, the Porsche looks like new in the showroom.
Wide variety of vehicles for sale
Rawlings reviews the specs of his 1986 Quicksilver Zimmer, which is a custom car built by the brand's creator from a Pontiac Fiero at the time. The car is in perfect condition, has very few kilometers and drives very well. Interestingly, an LS exchange kit exists for this car.
Rawlings has two Ford Model A sedans that are each in clean and mostly original condition. The cars have had no major modifications and the body panels are original in addition to a 1937 Model 78 5-window coupé which is probably up to 98% original from how it left factory more than 80 years ago.
RELATED: 10 Sickest Cars From Richard Rawlings' Private Collection
Some of the additional highlights in the video include a 1976 Jaguar XJ12L Series II saloon that is extremely clean, only has 12,000 original miles, is totally original and drives great. Rawlings also has a 1968 Ford Mustang convertible that is completely original inside and out. Although it's a relatively stripped-down model with no power steering or power and automatic brakes, the car is clean and an excellent candidate for restoration or just to be a driver.
Rawlings also owns a yellow 1987 Chevy R30 Chassis Cab Utility Truck and a 1965 K-Code 5-speed Ford Mustang Fastback. The Mustang arrived in pieces and was built exactly how Rawlings wanted it with black paint and red interior, 5-speed transmission, and is "pure power and fun to drive". If you want to customize any of these vehicles, you can see the collection on Bring A Trailer with more details to come.