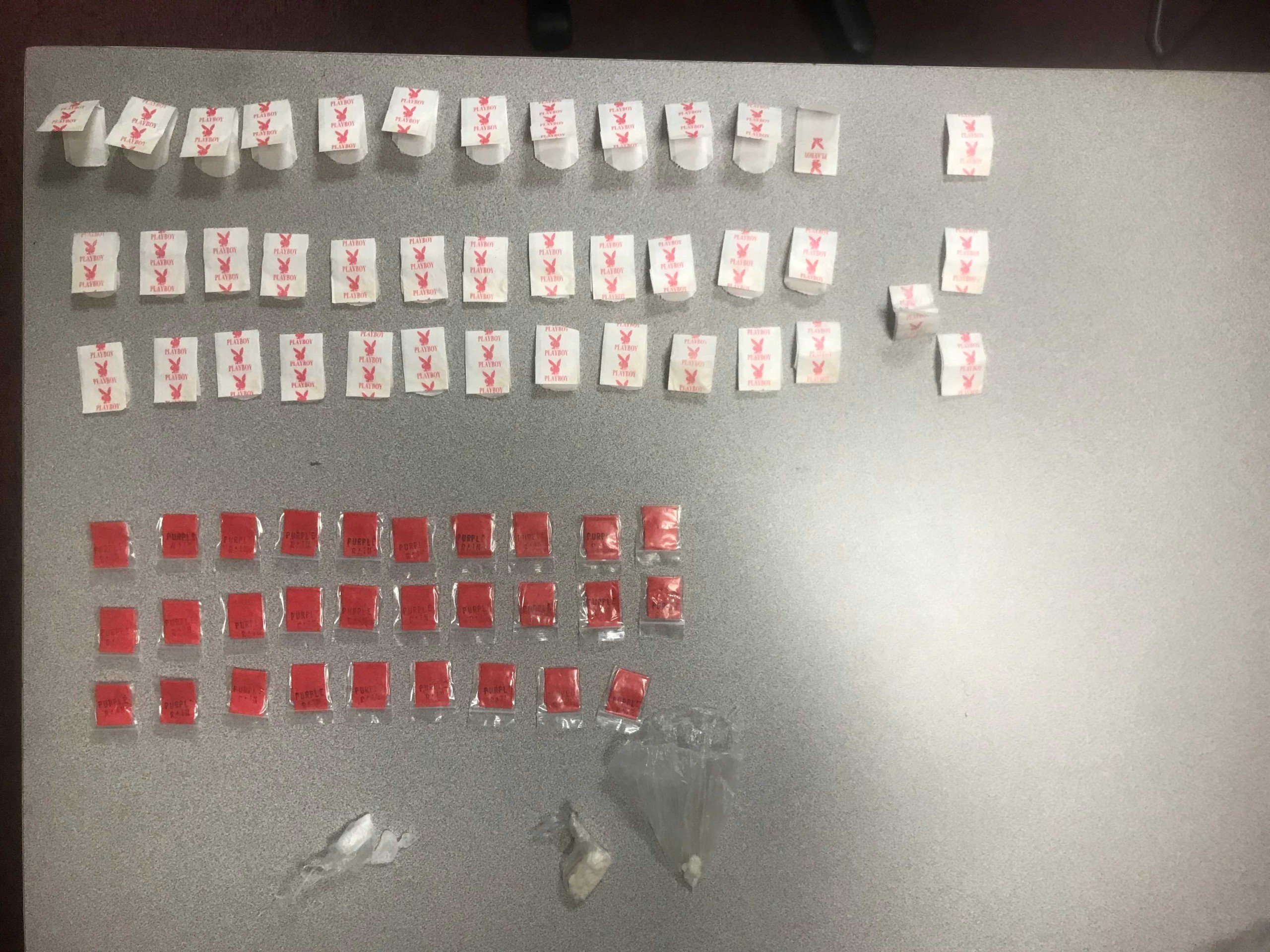 Police: Drug found in car during traffic stop, wanted man arrested
SEAFORD, Del. – A late night traffic stop in Seaford led to two arrests for drug trafficking.
At around 10 p.m. on Thursday, a Seaford police officer observed a red Ford Mustang traveling northbound on Market Street and investigated the driver, indicating he had active courthouse capia. Officers then stopped the vehicle and contacted the driver and wanted subject, Howard Wise, 54, and passenger, Cierra Showell, 21.
Officers took Wise into custody and Showell reportedly told an officer that she had drug paraphernalia in her purse. A search of the handbag uncovered a hypodermic needle, a hemp vape pen and several empty bags of heroin. Showell was taken into custody and a second handbag belonging to him contained two small bags of suspected heroin. A search of the vehicle found a large clear plastic bag containing several small clear plastic bags along with 68 waxed paper bags containing suspected heroin, 2.0 grams of suspected crack and 2.1 grams of suspected methamphetamine.
The two men were each charged with Possession with Intent to Deliver a Controlled Substance, Possession of a Controlled Substance and Possession of Drug Paraphernalia. Wise was held on $ 1,150 bond, while Showell was released on $ 500 unsecured bond.