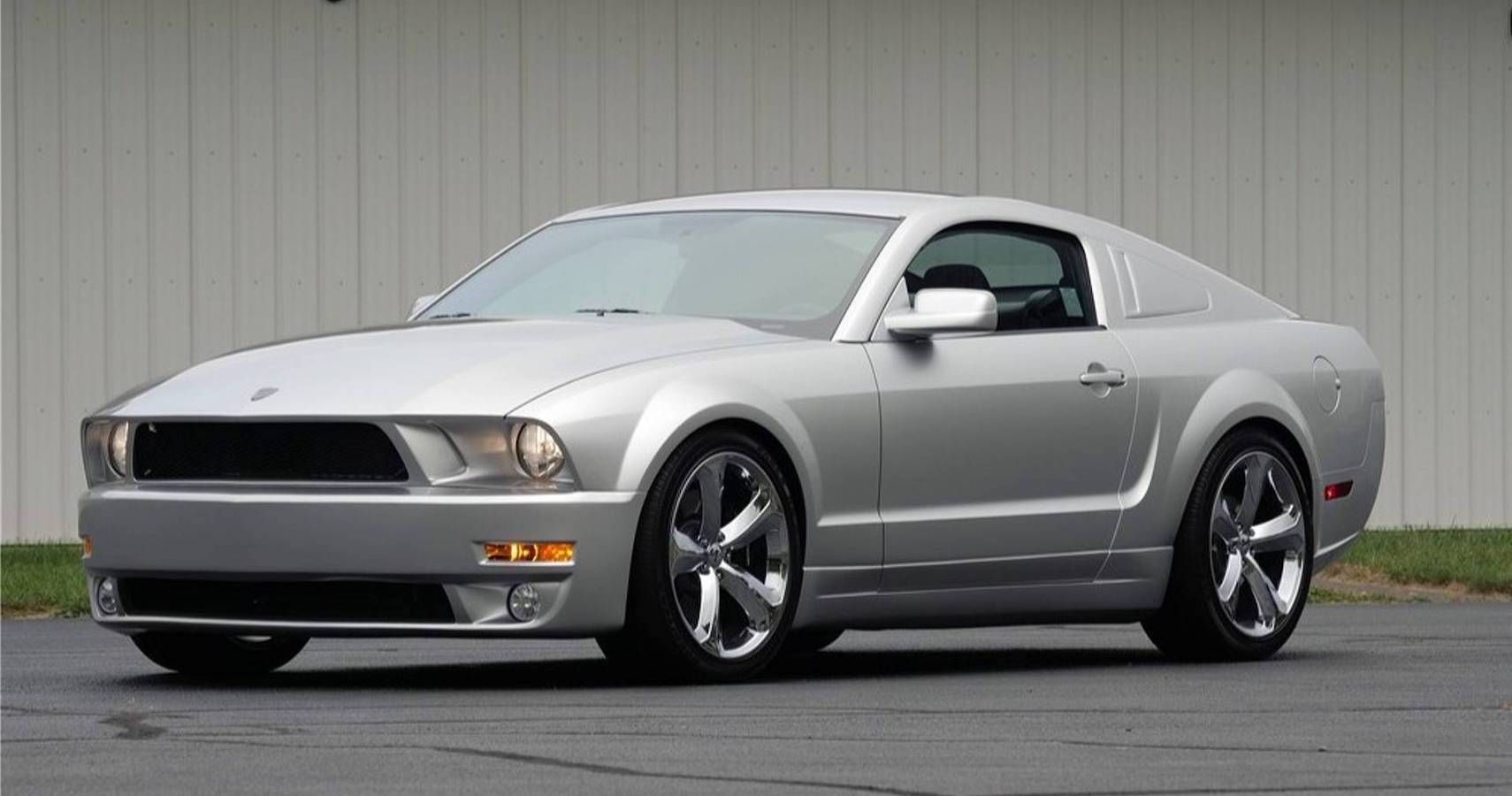 Here's what you need to know about the 2009 Ford Mustang Iacocca 45th Anniversary Edition
When the first Ford Mustang was introduced in 1964, Henry Ford II, Lee Iacocca and Company had no idea they were launching what would become one of the most popular sports cars of all time. As a recognized icon among American sports cars, the Ford Mustang continues to generate a lot of buzz among media and enthusiasts, and the Ford Mustang Lee Iacocca Silver 45th Anniversary Edition introduced in 2009 is no exception.
Unlike other successful limited editions such as the 50th Anniversary Mustang, Ford only built 45 units of this exclusive version. The Ford team in charge of creating this model, also called The Legacy Team, thought of this sports car as a concept car: the Iacocca Mustang was carefully and entirely handcrafted by Gaffoglio Family Metalcrafters, nothing but that.
The Gaffoglio company primarily focuses on the design and production of high-end metal, specialty glass and carbon composite products. They have 30 years of experience building some of the most relevant concept cars for various automakers in the industry. Their contribution to Ford resulted in a one-of-a-kind limited-edition handcrafted Mustang: each of the 45 units produced was custom built. It must be said that the Iacocca Mustang is not one of the most popular versions of this famous pony car, but it is indeed one of the rare limited editions that can be considered a collector's item among enthusiasts. of sports cars. Let's take a closer look at what this sports car is made of and what makes it so special.
Forging the 2009 Ford Mustang Iacocca 45th Anniversary Edition
For the production of this special edition, Metalcrafters of Gaffoglio used a reinforced material normally used in the aerospace industry. This component, called composite construction laminate, was chosen for weight reduction purposes because the Iacocca Mustang is as strong as it is light. According to Mustang Specs, all parts were individually sterilized, exposing them to high-pressure steam before being painted. Then the finishes were also polished. Speaking of uniqueness, the emblem placed on this Mustang hood badge is custom made by a renowned jeweler and the silver color was made exclusively for this limited edition.
Related: This Ford Mustang GT500 Shooting Brake Looks Production-Ready
2009 Ford Mustang Iacocca 45th Anniversary Edition: Performance and Engine Specs
Ford always delivers a performance surprise with every Mustang edition released, and this opportunity was no exception. The Iacocca Silver Mustang was equipped with a naturally aspirated 4.6-liter V8 engine: 85mm Ford Racing cold air kit that delivers 320 hp. However, users could also choose to upgrade the engine version to the Ford Performance Supercharged V8, a beast that develops 400 hp. As noted on the Mustang Fan Club website, they also outfitted this sports car with the Ford Racing Handling Package, Ford Racing suspension, 5-speed manual transmission and Brembo brakes.
Related: Watch to see if this Dodge Charger Hellcat can beat a Ford Mustang EcoBoost.
Mustang Iacocca Interior Features
The interior of this sports car is much the same as that of the S197 Mustangs manufactured from 2004 to 2014. Few symbolic details have been added, such as a dashboard plate with the Iacocca signature and the serial number. The inscription also indicates the masterminds and craftsmen behind this limited edition creation. The steering wheel was wrapped in leather, and the pony logo on the airbag was replaced with an "I" badge. Diamond-stitched leather seats and Iacocca crest-embroidered headrests add a touch of luxury over regular Mustangs that simply can't go unnoticed.
The exterior design of the 2009 Ford Mustang Iacocca 45th Anniversary Edition
The exterior design of this car gives the impression of a sober vehicle at first glance. Its shiny chrome accents provide a very interesting contrast to the silver hue. Looking back, the user will notice that the lines that characterize ordinary Mustangs have been softened. This work done on the silhouette of this pony car gives the feeling of a more elegant machine. However, the designers also wanted this version to look aggressive, and they placed certain features to fulfill this goal: recessed headlights as well as an intimidating fastback design.
We've seen many anniversary versions of the Ford Mustang released from time to time, each one honoring the legacy of this historically significant car. But what's different about the silver 45th anniversary Ford Mustang? This limited edition not only manages to pay homage to the company's blue oval pony car heritage, but has also been given extra special added value: from its design, crafted by Michael Leone, to its crafting, Made by the Gaffoglio family, this car has truly become a fine piece of craftsmanship.