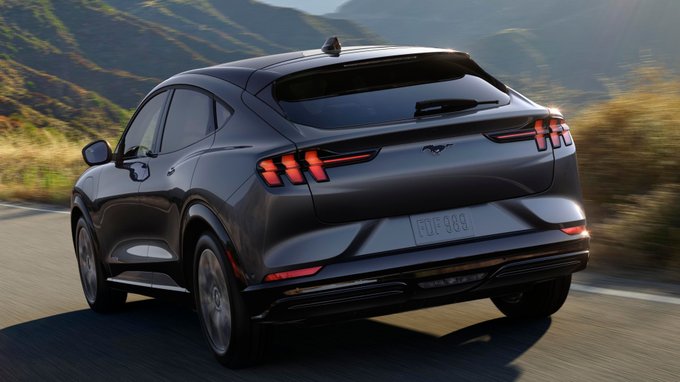 Ford pays customers $ 2,000 to buy in-stock cars
Ford is offering a $ 2,000 rebate to customers who forgo a custom order and instead purchase an in-stock vehicle. According to a letter sent to dealers, Ford says the latest offer is in place "with the understanding that some customers may not be able to wait to take delivery of a 22-month vehicle."
While that sounds reasonable, it flies in the face of a push last summer to get buyers to wait with a $ 1,000 custom order discount. The latest offer replaces the order bonus and will come with a new incentive extending discounts to most 2022 model year vehicles.
Ford's program bulletin states that the back-to-stock is available until November 1 for customers with a "verified unplanned retail order of MY 21". Most models are eligible, with the exception of the new Ford Bronco, Maverick, F-150 Tremor, F-150 Lightning and the future E-Transit.
That said, the so-called "private 21MY in-stock customer satisfaction offer" is not like most Ford incentives and discounts. As a private offer, you will not see it advertised. Therefore, your ability to actually take advantage of the offer may be limited depending on whether or not you have an order and its current status.
It's unclear whether the deal will encourage buyers to up, down, or just pick a setup they didn't intend to buy up front. For now, this appears to be another example of Ford creating a way to stop buyers from jumping ship to a competitor in a situation with no end in sight.
But is a $ 2,000 rebate really such a good deal if there aren't a ton of cars to choose from? For example, we're tempted to rent a $ 2,000 discount on the Mustang Mach-E, a model with virtually no factory discounts. However, high demand has resulted in a wait time of up to 28 weeks for new Mach-E orders.
If you're eligible for Ford's new offering, having the chance to save an additional $ 2,000 during a period of high car prices might seem like a bargain. However, chances are you are limited by the choices near you. Therefore, we recommend that you carefully consider your options before making a decision.
Best Ford Lease Deals and Incentives