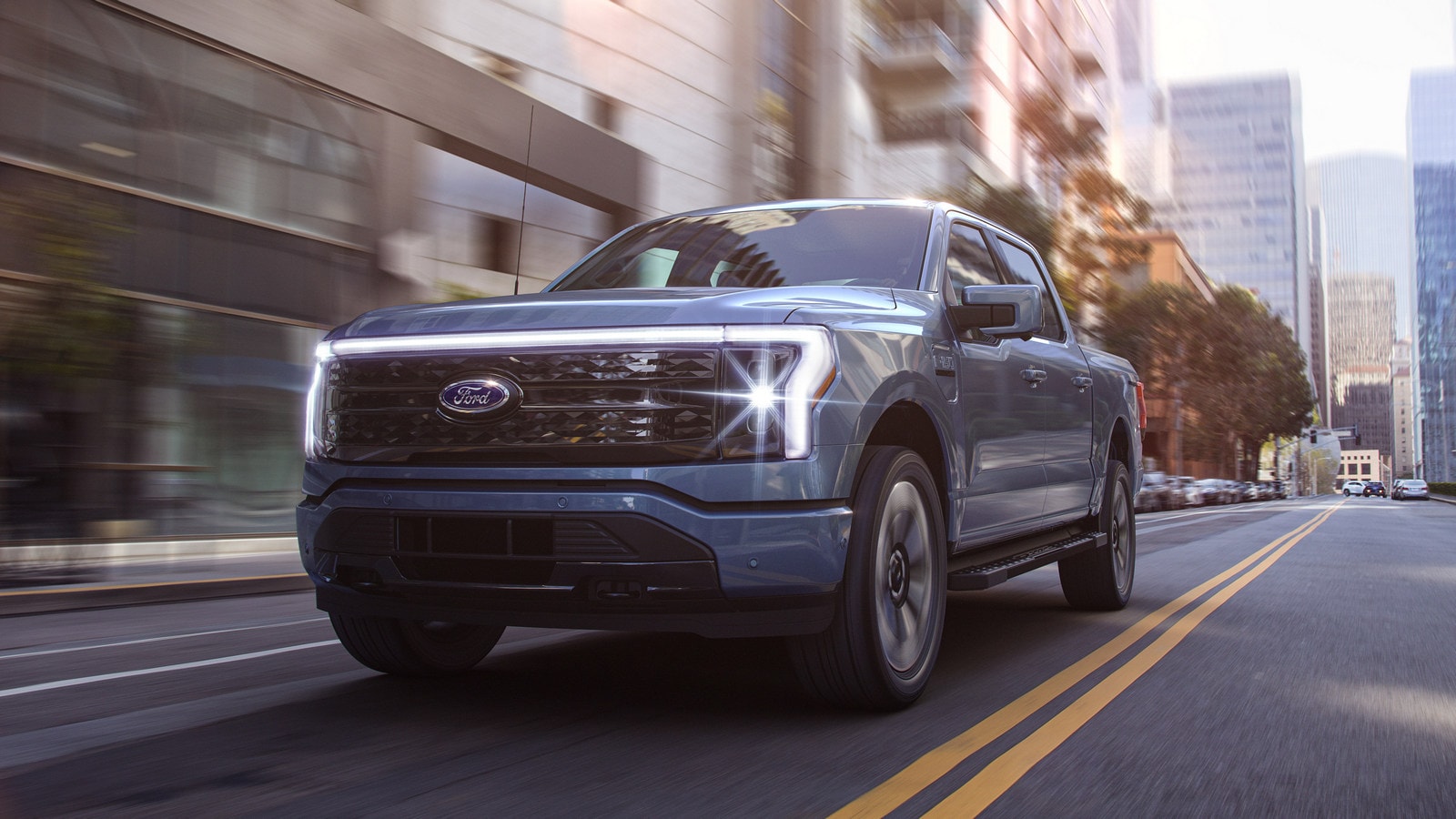 Ford CEO Warns Dealerships: Cut Profit Margins
"We have a very good knowledge of who they are."
That's probably not how you want the CEO of a Fortune 500 company to start talking about your company. But that's how Ford CEO Jim Farley referred to some Ford dealerships during an earnings call with investors last week.
His subject ? Dealer margins.
The background
2021 has taken car buyers on a wild ride. Demand started weak as the COVID-19 pandemic prevented many Americans from accessing dealership lots. But, as vaccination campaigns began, Americans started car shopping again.
A global shortage of microchips has prevented automakers from building as many cars as they need to meet demand. This pushed transaction prices – not the price on the window sticker, but the final price that buyers pay – to record highs. The average new car sold for more than $47,000 in December – a shocking increase of more than $6,000 in one year.
Almost everyone now pays by invoice. In December, buyers of non-luxury cars paid an average of $900 more than the list price. Luxury car buyers had it even worse – paying an average of $1,300 more than the MSRP.
Ford has high demand products
An average, of course, can be made up of many widely varying prices.
Ford has seen several recent products succeed far beyond the norm. The Ford Maverick small pickup, the upcoming Ford F-150 Lightning electric truck and the Ford Mustang Mach-E electric SUV were so popular that customers bought them on a reservation system last year. Most were sold before they even left the factory.
This has led to some dealerships adding huge markups to their sticker prices, charging reservation fees beyond the fees charged by Ford itself, and even offering to let buyers purchase their way to the top. from the reservation list to get their car faster.
Automakers (mostly) don't set final prices
The relationship between a car manufacturer and its dealer network is complex. A handful of relatively young manufacturers, such as Tesla and Rivian, sell their cars directly and at a fixed price, without a network of traditional franchise dealerships. But most automakers don't own their own dealerships or sell cars directly — that's actually illegal in many states. Instead, they sell through dealerships which are separate businesses themselves.
The price the dealer has to pay the car manufacturer for each sale is more or less fixed, but the price the dealer charges the buyer is largely up to him. Prices fluctuate frequently based on supply and demand.
But a dealership's reputation in its community affects a car manufacturer's reputation. So when a dealership charges abnormally high prices for its vehicles, the company that built the cars absorbs some of the stench.
Ford has a tool in its bag for this
Automakers have limited tools to influence dealerships. In recent months, Ford and General Motors have warned dealers not to play unfair pricing games.
But Farley, despite being CEO of Ford, can't call a Ford dealership and order them to drop a price.
What can he do? Send them fewer cars to sell.
Speaking to investors on Ford's earnings call last week, Farley said: "We know very well who they are, and their future product allocation will be directly affected."
In January, Ford sent out a letter warning dealers that those who engage in sketchy pricing tactics will lose the right to sell the most popular vehicles. A week later, General Motors followed suit after reports of steep markups on the limited supply of its Corvette Stingray halo car.
How to protect yourself
If you find yourself buying a car in such high demand, there is one simple step you can take to protect yourself: get it in writing.
Even if you place an order for a car online, Ford's system sends that order to a local dealer for fulfillment.
Before money changes hands, you should get a signed purchase contract from the dealership with the final price set on it. If they don't honor it, walk away. You have the same leverage as the CEO of Ford. Just as he can send cars to rival dealerships to sell, you can place your order through a rival dealership who will sign for a fair price.