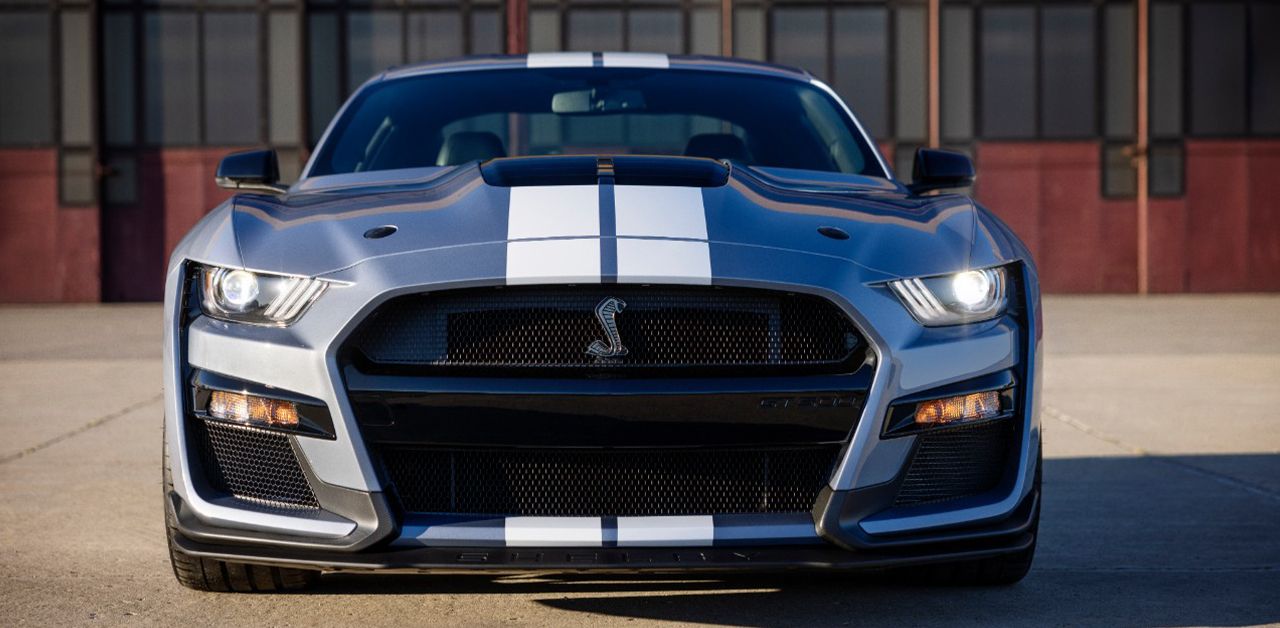 Everything you need to know before buying a muscle car in 2022
Nothing expresses raw American power like the Muscle Cars do. While there are many die-hard fans of this controversial automotive segment, the terminology is a bit vague. Some say it has to be a two-door pony to be a Muscle Car, some say it has to do with a mighty V8, others will say it's any sort of gigantic engine placed on a small chassis. .
The remaining American muscle car pioneers are less than the number of fingers on your hands these days. With only a few models carrying what's left of the muscle car spirit on the market, you'd think that buying a whole new muscle car wouldn't become an overwhelming decision to make. However, this cannot be further from the truth. Everything is in haste towards advancement; some models may look good at the moment but are not worth the investment; some are better with modifications.
Without further ado, let's take a look at everything you need to know before you make your call for a brand new Muscle Car in 2022.
RELATED: Here's Why The Future of Muscle Cars Could Be All-Electric
Last Chances to Bring a Hellcat to Your Garage
The Dodge Challenger and the Charger are two of the most famous American Muscle Cars in the world. With models like the Charger Hellcat and the Demon, Dodge rekindled its classic performance-oriented spirit and once again became the king of the quarter mile.
Although they helped Dodge build a reputation on the streets, Dodge plans to shut down Hellcat engines by the end of 2023. So, if you've dreamed of owning a Hellcat, now is the time for you to shake your leg because in just two years the Hellcats are history.
However, the good news is that the last couple of years are probably the best years to get your hands on a brand new Hellcat, especially if you're a fan of customization. In a recent YouTube video, Dodge finally revealed "Jailbreak. "With the Jailbreak models available for the 2022 Charger and Challenger SRT Hellcat Redeyes, customers now have access to a much wider color palette, both for the exterior and the interior.
RELATED: Dodge Demon Vs Tesla Model S Plaid Drag Race Isn't Even Close
Electric motors are coming to your favorite ponies
The most controversial news around Muscle Cars is their electrification. Many might find it impossible to have a muscle car that doesn't run on a fuel-hungry conventional V8. But the harsh truth suggests the inevitability of advancement.
Some rumors suggest that Ford will make the Mustang fully electric for the next generations, but from what the news is saying it is quite possible to see a hybrid Mustang running on both fuel and electricity before 2025.
While Ford's plans for an electric Muscle Car are still unofficial, the folks at Dodge have already announced and teased their next Muscle Car that runs entirely on electricity. Dodge claims that this is not an ordinary electric car, but what they call an "eMuscle". Dodge CEO Tim Kuniskis mentioned in a video following the announcement that the company must adapt to change as electrification impacts the North American market. Dodge's very first Muscle Car EV comes with a new (and a little cheesy) slogan: "Tear up the streets … Not the planet."
Finally and especially, Chevy also doesn't miss the electrification game. Although it has yet to be officially announced, 2044 is expected to end the gasoline-powered two-door Chevrolet Camaro. And, as you might have guessed, an electric model with a sedan-style body will replace it.
While this can be very disappointing for many Muscle Car fans, it is only fair if we trust what Dodge and Ford are up to. The chances of a fully improved Muscle Car experience may be small, but not zero. So if you are planning to own a modern muscle car, you might want to wait a few more years to see what electric motors have to say.
RELATED: Here's the Coolest Feature of the 2022 Mustang Shelby GT500 Heritage Edition
The best muscle car for 2022 is … probably still a mustang
Indeed, today's high-end Muscle Cars deliver such performance that in the end, it's just a matter of taste and preference. If you're looking for raw horsepower, something like the Dodge Charger Hellcat Redeye or the Dodge Demon are options that can't go wrong. You might be a die-hard Chevrolet fan who's willing to make small compromises in horsepower and performance over rivals to a Camaro ZL1 with decades of Chevrolet heritage.
But in our opinion, the best overall Muscle Car of 2022 is the Ford Shelby Mustang GT500. While it doesn't deliver as much HP as something like the Dodge Demon, the Shelby Mustang GT500 is still one step ahead of its American rivals, thanks to better steering, smoother turns, better suspension, and more. . The 760-horsepower supercharged engine inside the GT500 can effortlessly put exotics to shame.
But performance is not the only advantage of the Shelby Mustang GT500 2022. The GT500 has more technological features and offers a better interior compared to other Muscle Cars. Additionally, with the new Ford Shelby Mustang GT500 Heritage Edition, some classic Mustang colors are available to customers.
This 2007 Ford Mustang Shelby GT500 on BAT only has 7 miles
With only seven miles on the clock, this Mustang might as well have been sealed in plastic wrap ever since it rolled off the showroom floor.
Read more
About the Author