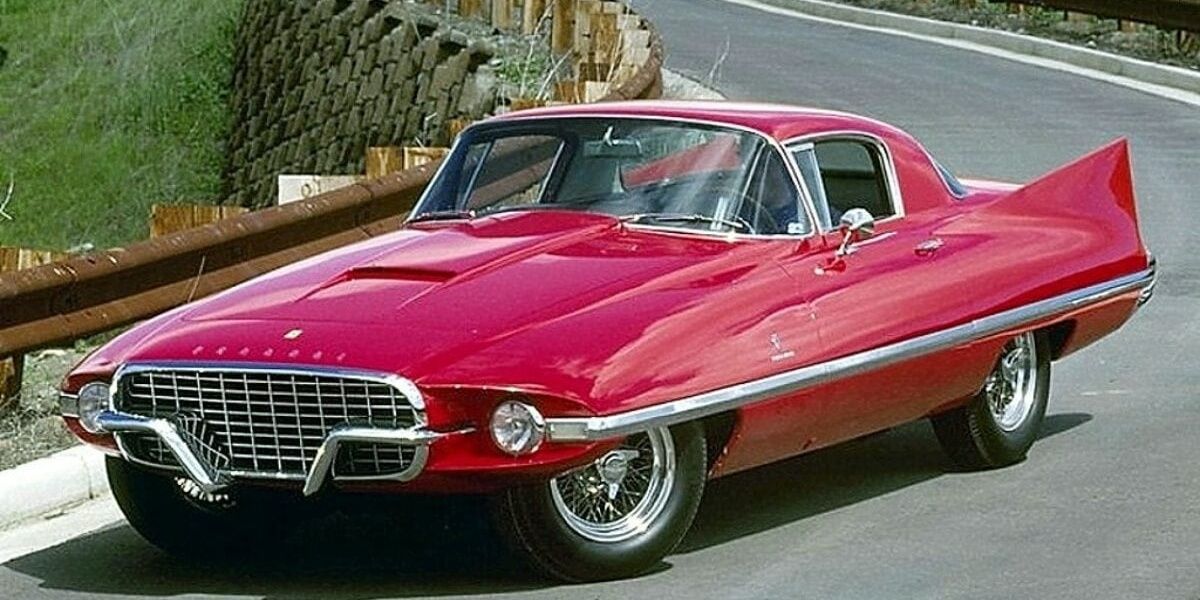 4 Ugliest Italian Cars (And 4 Horrors From Japan)
Japanese cars have a reputation for being some of the most reliable and technologically advanced in the world, but they aren't always the best looking. Japanese manufacturers tend to favor innovative styles, some of which may look amazing and some of which may look like utter horror. By comparison, if there's one country that has a reputation for making consistently stunning cars, it's Italy. Many of the most expensive cars in the world hail from the European nation, and they are worth so much in part because of their good looks.
RELATED: 10 Biggest Sales Flops Italian Manufacturers Would Love To Forget
Ferrari, Lamborghini and Maserati are all often cited as some of the most sought-after car brands in the world, combining performance with an unrivaled sense of style and flair that sets them apart from their competitors. But, despite their nearly flawless reputation, even the greats can sometimes mess things up. Even automakers that are traditionally more conservative with their styling have their embarrassing moments, including a Fiat that has been widely derided as one of the worst cars ever produced. Let's take a look at five of the ugliest Italian cars to ever leave the factory, and five Japanese cars that are also utter eyesores to compare.
8

Italy: Fiat Multipla
Why did someone at Fiat think the Multipla was a good idea? The tall, greenhouse-style windows make it look immediately out of proportion, but it's really the front end that catapulted it into the automotive design hall of shame.
Not only are there headlights in the traditional position at the front of the car, there are also two mounted above the bonnet, just below the windscreen. It's been described as looking like a crushed insect or even an alien, but there's one word that sums up the Multipla perfectly: hideous.
7

Italy: Ferrari Superamerica 410 Ghia
Ferrari is one of the most revered automotive brands in the world, with many of its cars hailed as masterpieces of design. The Superamerica 410 Ghia is not one of them. To be fair to Ferrari, it was fellow Italian Ghia who took on the responsibility of designing the exterior of the car, with Ferrari merely supplying the chassis and internal components.
RELATED: 5 Worst Ferraris Ever Made (5 We'd Blow Our Savings On)
Ghia has been responsible for many great cars over the years, which is why it's so confusing that they got it so wrong with the 410. It looks like a bad copy of an American design, with the rear fins and the chrome accents making it look like a dodgy homage to Cadillac. From the front, it vaguely resembles a Mustang, but none of those influences blend together, and the whole car ends up looking like a confusing mess.
6

Italy: Alfa Romeo 40/60 CV Aerodinamica
Another automaker with a mostly impeccable track record for designing attractive cars, the 40/60 HP Aerodinamica was an early attempt at making a streamlined race car. It was based on an Alfa Romeo chassis and adapted by Italian coachbuilders Carrozzeria Castagna.
The idea behind its unusual shape was to make it capable of unprecedented speeds, and it was very fast for its time, peaking at 86 mph. However, its performance does not take away from the fact that it was ridiculously ugly, which is probably why only one example of the car was ever built.
5

Italy: Lancia Thesis
By the time the thesis was unveiled, Lancia was well past its glory days. Quality control issues caused the brand to withdraw from almost all export markets, so the thesis was mainly sold in Italy and a few surrounding countries.
That's probably a good thing, as it was rated as one of the ugliest cars of its time. The headlights and grille look too small for the car's sloping body, and the tough wheels take away from what is otherwise a sleek design. The thesis has the unenviable title of managing to look ugly, cheap and very drab, all at the same time.
4

Japan: Mitsuoka Galue Convertible
After the disasters of Italian design, let's take a look at some ugly cars from a country known for its wacky automotive style: Japan. The Galue Convertible is a limited-edition car from quirky Japanese conversion company Mitsuoka. They're well known for their weird designs, but it's up there with the worst of them.
It's a Ford Mustang underneath, as it's based on a donor car that's then stripped down and reincarnated with Mitsuoka's own design. There's no performance boost over a standard Mustang convertible, so the only reason anyone bought one is if they preferred the look of the Mitsuoka, for some reason.
3

Japan: Toyota Mirai (1st generation)
The second-generation Toyota Mirai isn't really that bad, and of course it's unique in that it's one of the only hydrogen cars on sale. The first-gen car, however, is a real eyesore, as it somehow manages to look like a Prius only worse.
RELATED: Subaru Vs Toyota: Here's Who Makes The Best Performance Cars
Hydrogen cars are already a tough sell due to the lack of infrastructure to refuel them, but it seems Toyota insisted on making life as hard as possible by making the Mirai so bad.
2

Japan: Mitsubishi i-MiEV
It may be a design failure, but in many ways the Mitsubishi i-MiEV was a technical success, as it was one of the first purely electric vehicles capable of highway speeds. . Its looks were based in part on aerodynamics to help it earn those last few miles of range, but it didn't have to be so bad.
Its small size meant it matched Japanese kei car regulations and was therefore considerably cheaper to tax and run, but there are plenty of cool looking kei cars out there, so it's not no more of an excuse. Really, it seems like Mitsubishi was so busy making the i-MiEV's tech work that they forgot to consider what it would actually look like when finished.
1

Japan: Mitsuoka Nouera
Would anyone like to buy a Honda Accord, but pay extra to make it look uglier? Well, clearly enough people in Japan did, because that's exactly how the Mitsuoka Nouera was born. Just like its range sibling, the Galue convertible, the Nouera is no different from a regular Accord in terms of performance or economy.
It's simply a reincarnated exterior, which is why it's baffling they made it so ugly. Still, it was popular enough to survive two generations, with the second generation receiving a styling update that made it more streamlined but no less hideous.
10 Ugliest Concept Cars We're Glad We Never Put Into Production
Read more
About the Author