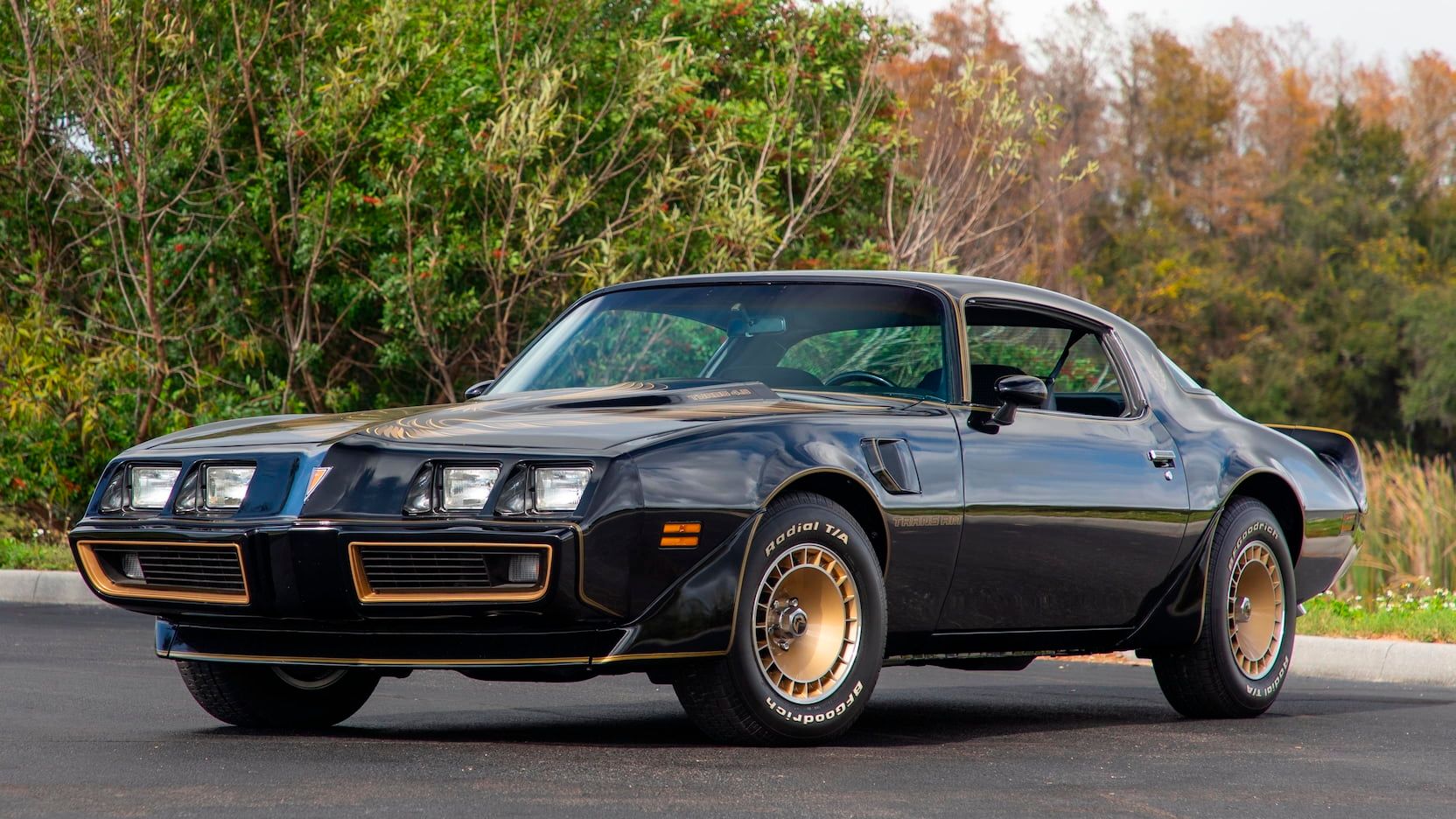 11 V8-powered cars we hope we never have to drive
V8 engines: what's not to like? They are aggressive and can get you started quickly. However, is it always so? Is it true that all V8 automobiles are fast? While that's true in most cases, there are a few weird cars that defy the norm.
There have been a few doozies over the years, from economy cars to luxury V8 automobiles. It can feel like there are too many things on a vehicle that can go haywire. With reminders for everything from door latches and popping airbags to jamming gearboxes and exploding pistons. Adding it all up can really ruin the car experience for someone, especially after finally getting a hold of a V8 vehicle.
In the 1980s and 1990s, large-displacement American muscle cars suffered from low outputs of 150 to 200 horsepower. Although smaller in displacement, British and European muscle cars suffered from low horsepower figures in the 100s. Even big names like Ferrari and Lamborghini had their fair share of setbacks before powertrain technology hit its stride. current.
V8 engines have come a long way since their inception, but they weren't always as powerful as modern engines. Some V8s were horrible, while others were decent but underpowered. Others were simply too heavy, despite having adequate power.
11

Lamborghini Urraco 1973
It's not often that the words "affordable" and "Lamborghini" end up in the same sentence. Lamborghini eventually canceled the Urraco after building less than 800 units over a 6 year period. The reason for this was poor performance in most trim levels and a host of reliability issues.
The Urraco had a 220 horsepower 2.5-liter V8 engine with 162 pound-feet of torque when it debuted. To be honest, the engine was a disappointment. The car could accelerate from zero to sixty miles per hour in 7.2 seconds. That's pretty slow, especially for Lamborghini's high asking price.
ten

1980 Chevy Corvette 305
Constrained pollution rules are a fantastic idea for the planet. But they can also turn the fate of a car from a blockbuster into the worst car in the series. Chevy fitted the corvette with a 5.0-liter V8 engine that produced only 190 horsepower.
This is a fairly low figure compared to previous generations. Anyone can see why people consider 1980 the worst year for Corvettes. It could only go to a top speed of 122 mph.
9

1981 Cadillac V8-6-4
Cadillac engineers tried their hand at building a cylinder deactivation engine in 1981. It looks like what you see in today's modern Cadillac. This engine, known as the V8-6-4, had the ability to fire or fire two cylinders at once as power requirements fell or increased.
This car had a massive chassis. Huge levels of lag were appearing when the cylinders were turned off. The problem was widespread. Consequently, GM eventually advised dealers to bypass the system and manipulate the car to run on all eight cylinders. Yet in V8 mode, the powertrain was still insufficient, with a maximum output of 140 horsepower.
8

2003 Hummer H2
This huge beast was superfluous and heavy. Outside of the military, we had no real need for a Hummer in civilian life. And yet, the H2 went on sale. The 2003 Hummer H2's fuel economy was the lowest you could imagine: just 10 miles per gallon.
Hummer upgraded the H2's powertrain to a 6.2-liter V8 with 415 horsepower. Despite this, fuel economy ratings remained in the single digits. The vehicle weighs 6,400 pounds. curb weight and 8,600 lbs. gross weight is to blame here.
Related: Here's Everything We Know About the New GMC Hummer EV SUV
seven

1980 Pontiac Trans-Am Turbo
The 1973 Pontiac Firebird Trans Am SD-455 290 horsepower was one of the last great muscle cars of the 1970s. And then the Malaise era began. The Trans-Am Turbo, offered for the 1980 and 1981 model years, was Pontiac's attempt to resurrect the industry. To increase performance, they attached a turbocharger to its existing 4.9-liter V8 engine. In 1980, the engine produced 210 horsepower, which was acceptable for the time. But they dropped it to 200 horsepower in 1981.
Although General Motors had been selling turbocharged cars since the 1960s, tuning the technology remained a dark art in the 1980s. The power plant had reliability issues. Additionally, Pontiac removed the turbo engine from the third-generation Firebird introduced in 1982.
6

1980 Plymouth Volare Road Runner
The 1980 Plymouth Volare Road Runner is another example of Chrysler resurrecting a legendary muscle car moniker the wrong way. The 5.2-liter engine with a two-barrel carburetor generated 120 hp and 245 lb-ft for the final model year. The four-barrel produced 155 hp and 240 lb-ft. of torque. Performance isn't what you'd expect from a 120-hp heavyweight, with a 0-60 mph time of 14 seconds.
The Road Runner had been a force to be reckoned with. It was serious value for money in the muscle world 12 years ago. But the 1980 Volare was a lackluster little car that couldn't outrun even the most basic economy commuter.
Related: Here's How The Plymouth Road Runner Pack's Ingenious "Beep Beep" Horn Works
5

1982 Ford Thunderbird
The Ford Thunderbird has always been at the upper end of the muscle car lineup, but the short-lived 1980-82 model was at its lowest point. The coupe was the size of a boat and had a 4.7-liter V8 with 120 hp and 205 lb-ft of torque, or an optional 5-liter V8 with 130 hp.
Besides the engine, there is nothing muscular about this car. In summary, the engine is big, underpowered and heavy. As we all know, this is not a good mix.
Related: Bidding dilemma: Buick Riviera vs. Ford Thunderbird
4

1974-1978 Mustang II
Ford modeled the Mustang II on the Ford Pinto subcompact car, and it was heavy and slow to start. It is still considered one of the ugliest Mustangs ever made. It wasn't just about looks; the Mustang had very little to offer in terms of performance.
A 140 horsepower Windsor V8 was what the powertrain could handle. The Mustang II hit 60 mph in 9.5 seconds and completed the quarter mile in 17.5 seconds at 78 mph.
Related: The Mustang II: The Most Important Mustang We Love To Hate
3

Dodge Aspen R/T
In the late 1970s, one of the worst muscle cars debuted. Under the hood, the Aspen R/T was rather unremarkable. Its 5.9-liter V8 engine produced only 170 horsepower and was not sold in California due to its poor fuel economy of 15 miles per gallon.
If an automobile is fast, people are usually willing to ignore poor fuel efficiency. But a quarter-mile record of just over 17 seconds is ridiculous, even then, for such a move. No wonder it's so miserably low.
2

1981 Lamborghini Jalpa
The Lamborghini Jalpa was a cheaper version of the hugely popular Countach. Unlike its Ferrari counterpart, the Jalpa had a 3.5-liter V8 engine that produced 255 horsepower and didn't recoil.
Despite his lack of power, he managed to clock a 0-60 time of 5.8 seconds. The Jalpa had other problems though, such as overheating and bad valve seals.
Related: This Is Why Lamborghini Jalpa Is The Most Forgotten Sports Car Of The '80s
1

Ferrari World
They powered the Mondial with the same fuel-injected 3.0-liter DOHC 16-valve V8 seen in the 308 GTB and 308 GTS two-seater. With only 205 horsepower, the Mondial barely kept up with the competition.
It accelerates to 60 mph in 9.3 seconds, which is very slow for a Ferrari. And it peaks at just 143 mph. The Lamborghini Countach of the same year was capable of reaching 193 mph.
Why everyone is wrong about the Ferrari Mondial
As one of Ferrari's most criticized models, the Mondial remains undervalued.
Read more
About the Author